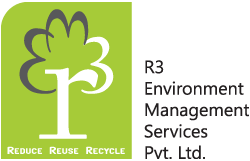 Operation and maintenance of water treatment plant

Infrastructure Management

Environment Development Strategies
Our Company
We, as R3 Environment Management Services Pvt. Ltd., provide a full range of services in relation to environmental management & environmental compliance. R3 is a nationally recognized environmental engineering, remediation, consulting and health & safety compliance firm operating primarily in India.

R3 commits to deliver truly innovative and eco-friendly solutions to preserve environment, eliminate compliance problems and minimize long-term liability to facility owners and waste generators at optimized costs.

R3 Environment Management Services Pvt. Ltd. maintains the functionality to take a wide variety of projects for retrofication, engineering addition and operation &maintenance. For over a decade, we have been servicing government and commercial clients in the areas of fresh and sewage water treatment, MSW management, hazardous waste management, construction and demolition waste management and chemical waste treatment.

Focusing on sustainable & eco-friendly policies of re-use and re-processing, we now lead the environmental management industry by embracing new technologies and innovative environmental solutions.
Mission Statement
"To deliver a leading edge approach in managing environmental facilities.To be endeavor to offer sustainable recycling, reprocessing and re-use options in contrast to present management system"

Our mission is to serve our customers with respect and integrity. By doing so, we create an environment in which we can deliver outstanding service. We believe our customers are valuable long-term partners, whose satisfaction is our goal.